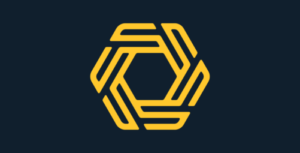 U.S., China Expect to Sign Phase One Trade Deal in Mid-January
As The Associated Press reported on January 2, President Donald Trump has announced that he will sign the first phase of a U.S.-China trade agreement at the White House in mid-January. Vice Premier Liu He will travel to Washington, D.C. to sign the agreement on behalf of the Chinese government.
President Trump also said he will visit Beijing later in the year "to open another round of talks aimed at resolving other sticking points in the relationship."
While neither government has released the full details of the phase one plan, as Connecting the Dots reported last month, the pact requires that the United States suspend tariffs on $160 million in Chinese goods that had been expected to go into effect in December 2019 and to rollback some existing tariffs. In exchange, the Chinese government agree to immediately purchase tens of billions of dollars' worth of U.S. agricultural products, and more than $200 billion in U.S. products over the next two years.
According to a fact sheet from the Office of U.S. Trade Representative (USTR), the agreement includes policy and transparency commitments related to currency issues. The provision is aimed at addressing "unfair currency practices by requiring high-standard commitments to refrain from competitive devaluations and targeting of exchange rates, while promoting transparency and providing mechanisms for accountability and enforcement." The fact sheet promised, "This approach will help reinforce macroeconomic and exchange rate stability and help ensure China cannot use currency practices to unfairly compete against U.S. exporters."
Source: MSCI, 01.06.20
To continue reading more articles like this, check out our full O'Neal Steel Market Informer.
You can view the Market Informer each month on our blog, The Knowledge Tree.