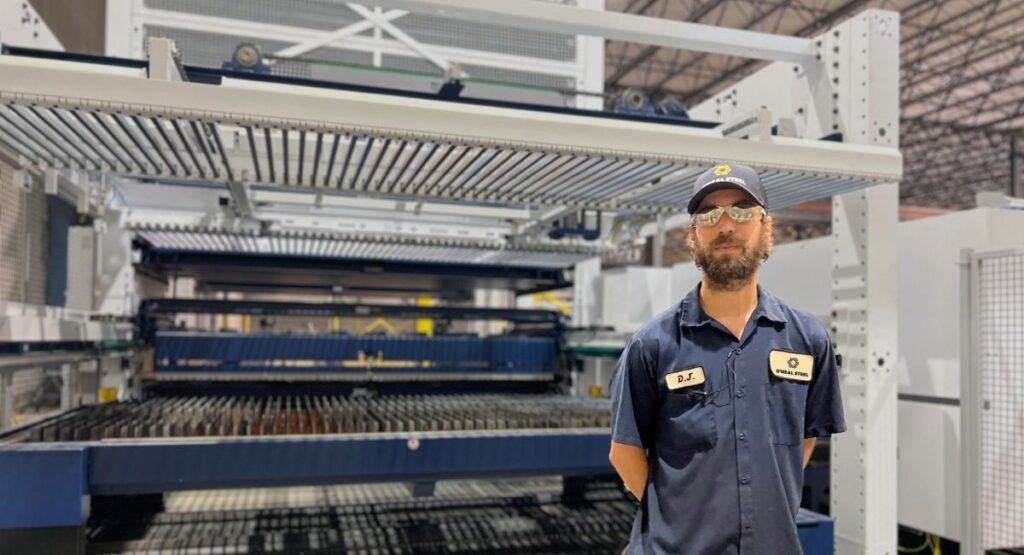 DJ has been a valued member of the O'Neal Steel team since 2018. He began his career as a plasma operator, cutting and processing hundreds of metal parts and pieces. Today, DJ operates and oversees fiber laser projects at our Dallas, Texas, service center.
DJ's mettle, attention to detail, and pride in his work can be seen daily. He works on various challenging projects involving multiple types of materials and parts for customers. His creativity, skillset, and collaboration with other members of our processing team help ensure customers receive their high-quality parts quickly.
At O'Neal Steel, adaptability is a vital piece of our culture. We also understand the challenges that come with processing unique parts and high-volume orders.
When you outsource a processing project to O'Neal Steel, your metal parts will be cut on state-of-the-art equipment by skilled operators, such as DJ. Whether you need 100 or 100,000 pieces processed, we're up for the challenge!
Want to keep exploring? Check out the latest news on our blog, The Knowledge Tree.