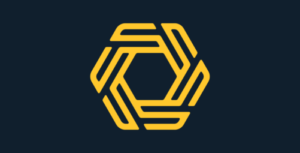 Steel Imports Soar By 34.6% In October
Steel import permit applications rose to 2.56 million tons in October, according to the U.S. Commerce Department's most recent Steel Import Monitoring Analysis data. That's a 29.2% increase from the 1.98 million tons permitted in September and a 34.6% increase from the 1.9 million tons of steel actually imported that month. Permits for imports of finished steel products that would require no further processing in the U.S., such as at the 20-plus steel companies at the Port of Indiana-Burns Harbor, fell 0.9% to 1.5 million tons in September, grabbing 17% of the U.S. market share, according to the American Iron and Steel Institute.
South Korea, Germany, Japan, Brazil and The Netherlands were the largest offshore suppliers for the first 10 months of the year. So far this year, imports from South Korea have fallen 10% to 2.23 million tons, from Japan 6% to 1.09 million tons, and from Germany 17% to 917,000 tons.
For the first 10 months of the year, the U.S. has imported 25.1 million tons of steel, down 14.6% from the same period in 2018. That includes 18.3 million tons of finished steel products, which is down 16.8%, according to the American Iron and Steel Institute. Tariffs of 25% on most foreign steel have raised the price of imports, causing much of the decline.
Steel imports still have grabbed an estimated 20% of the U.S. market share thus far this year. Through the end of October, imports of black plate are up 109%, steel piling 44%, and tin free steel up 25%.
In October, imports of light shapes bars rose 81%, black plate 44%, wire rods 35%, sheets and strip hot-dipped galvanized up 20%, mechanical tubing up 19%, tin plate up 17%, and hot-rolled bars up 14%.
Source: NWITIMES 11.29.19
To continue reading more articles like this, check out the full O'Neal Steel Market Informer.
You can view the Market Informer each month on our blog, The Knowledge Tree.